Reseller report will allow you to oversee the information about your Sellers.
2. Apply Filters Price Category / Create Date / Reseller/ Price category/ Account Manager/ Mpn ID/ Reseller country - to view the necessary information.
3. Select Focus mode to see the list of Sellers in a wider view.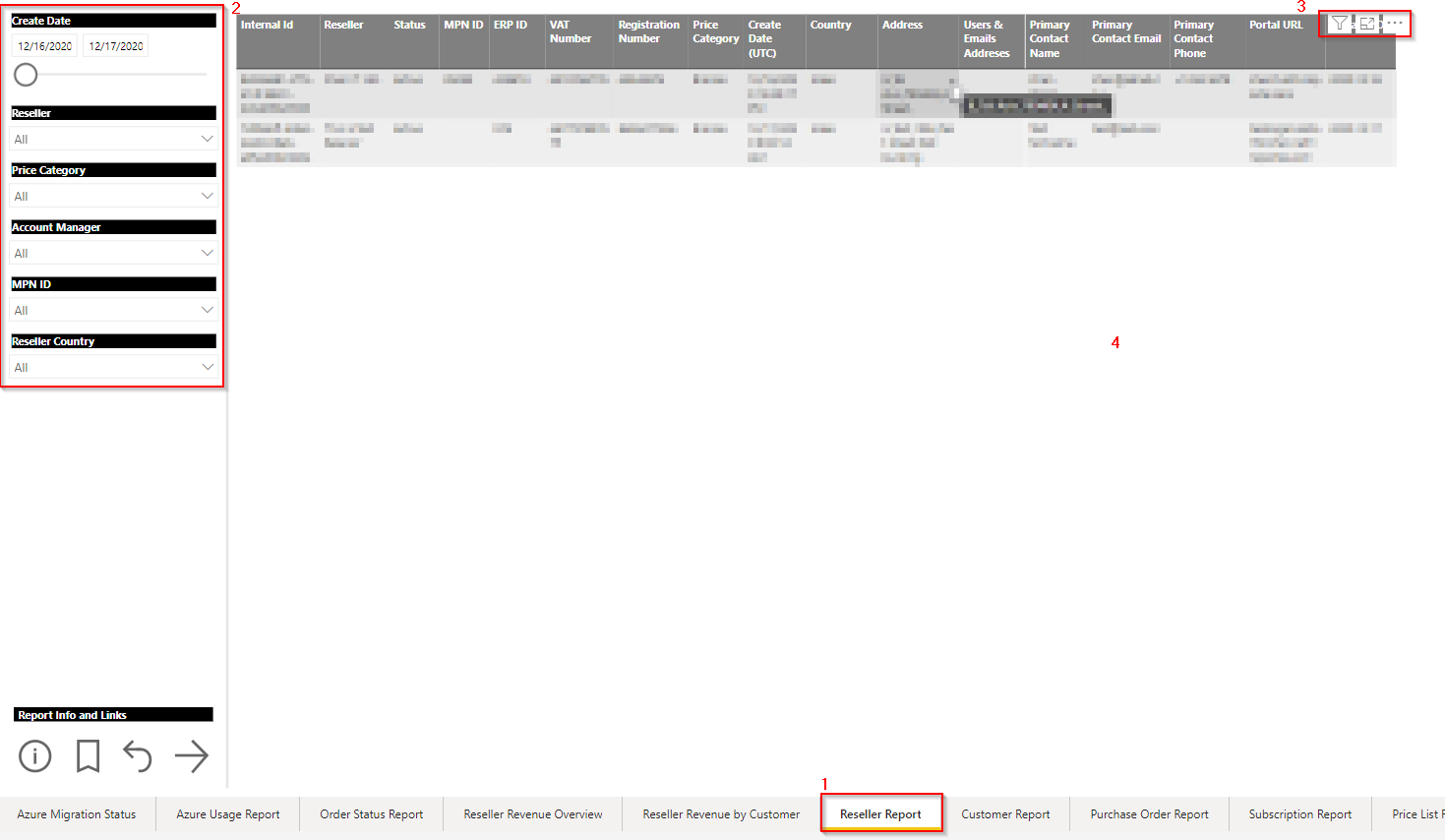 The following information about Sellers can be seen/viewed:

Internal ID
Reseller
Status
MPN ID
ERP ID
VAT Number
Registration Number
Price Category
Create Date (UTC)
Country
Address
Users & Emails addresses
Primary Contact name
Primary Contact email
Primary Contact Phone
Platform URL
Updated On
0
0
Was this article helpful?
0 out of 0 found this helpful