We are releasing the Credit Risk Report that will allow you to monitor recent changes in the total amount your or your resellers customers have committed for Microsoft NCE and other subscriptions.
This report will substantially improve the management of credit risk exposure and enable partners to take action within the cancellation period supported by vendors, e.g., 7 days for Microsoft NCE subscriptions.
This is one of the many recent improvements AppXite has made to increase the transparency within the Microsoft CSP NCE sales motion.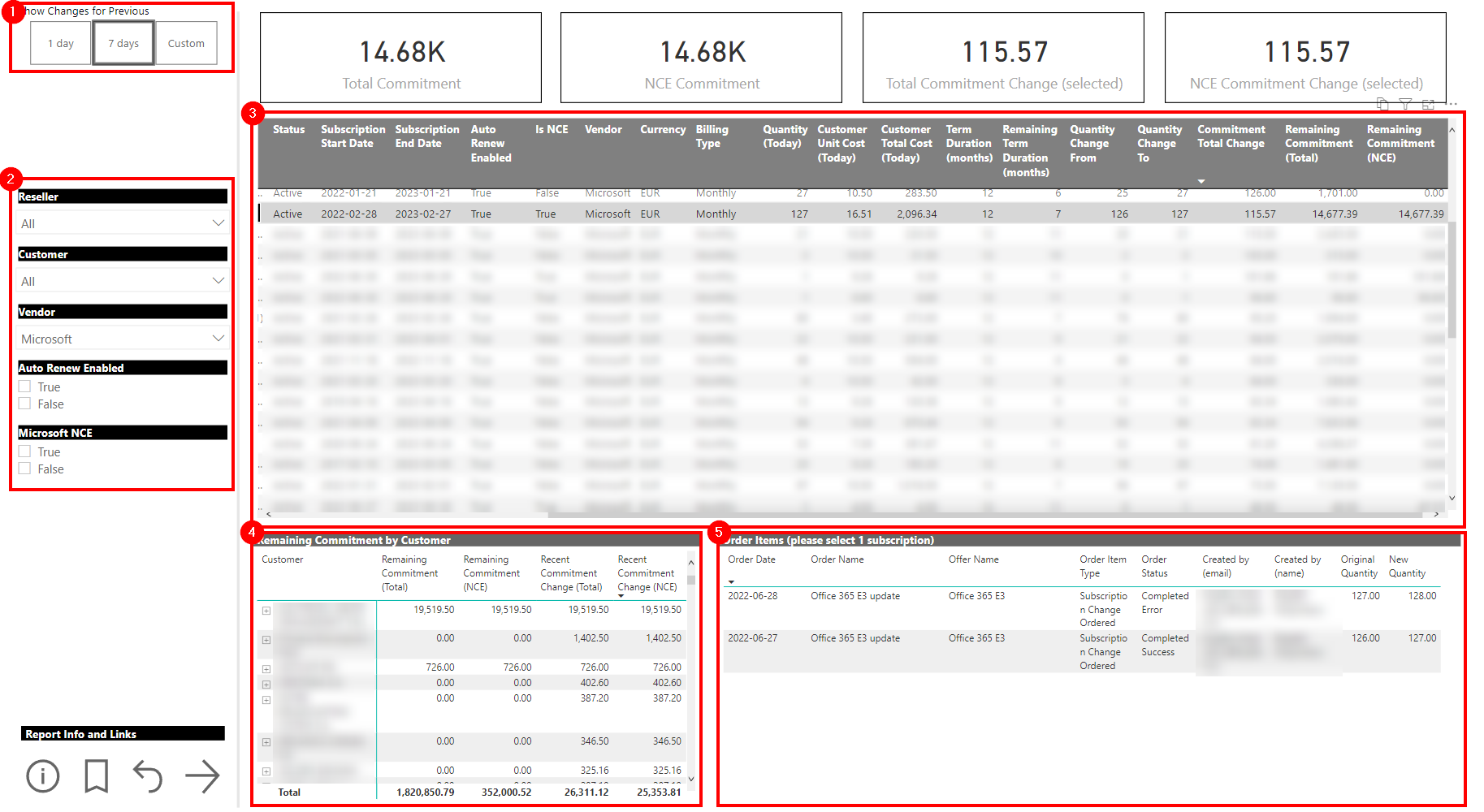 Select the time period for which you would like to see the subscription changes;
Use filters to filter required data - Resellers, Customers, Vendor, Auto-renewal, and NCE/non-NCE;
Subscriptions with recent changes - previous quantity, new quantity, total commitment changes, and subscription type;
Remaining commitment for the selected customers;
Order items with recent changes for the selected subscriptions.
0
0
Was this article helpful?
0 out of 0 found this helpful