Purchase order report - the view will allow you to see a list of the orders made and the related prices.
Apply filters - Provisioned Date/ Reseller name/ Customer name - to select the information about the customer you want to view.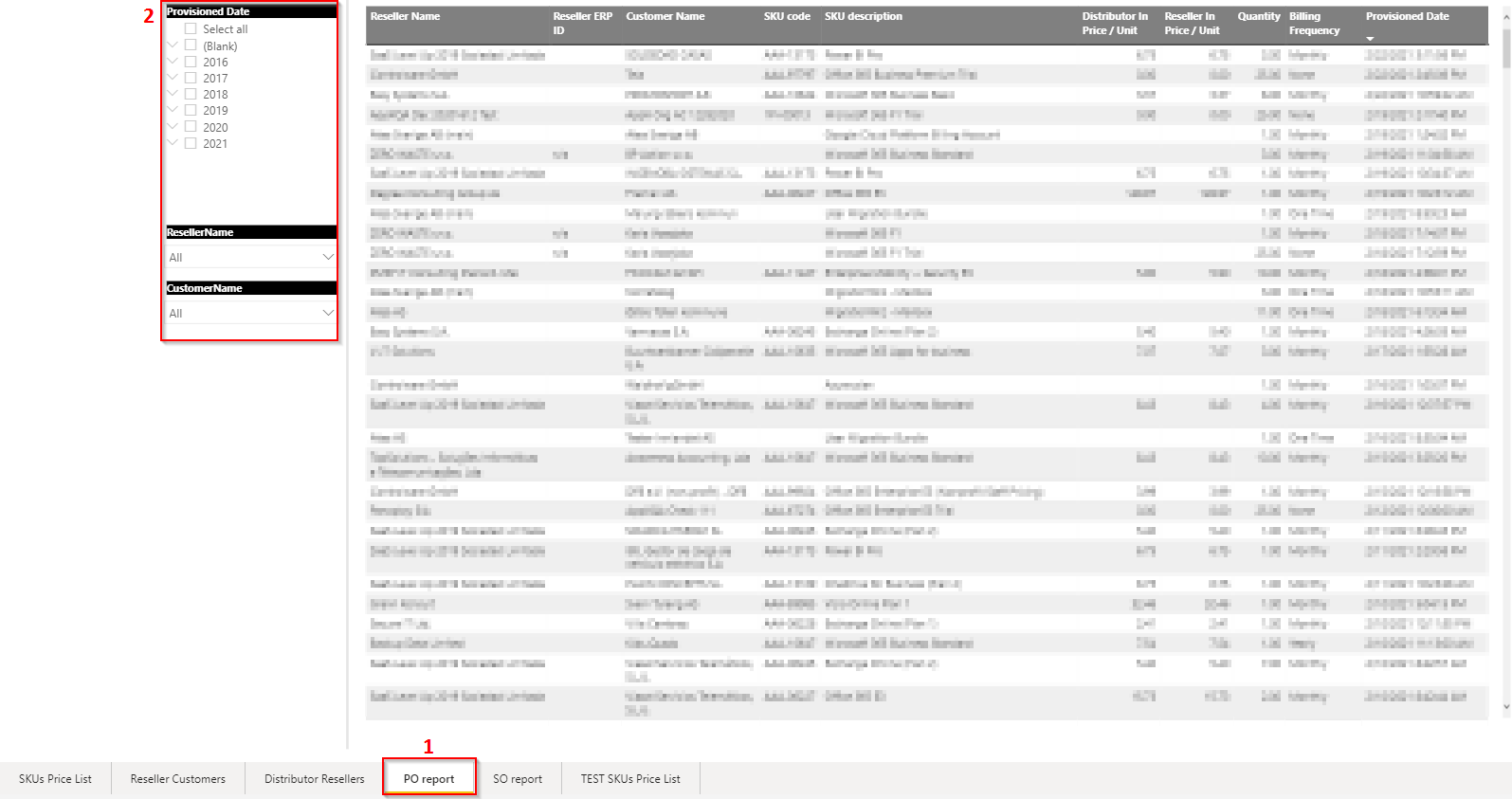 The following information about vendor offers can be seen/viewed:

1. Reseller name
2. Reseller ERP ID
3. Customer name
4. SKU code
5. SKU description
6. Distributor In Price/Unit
7. Distributor In Price/Unit
8. Reseller In Price/Unit
9. Quantity
10. Billing frequency
11. Provisioned Date
0
0
Was this article helpful?
0 out of 0 found this helpful