This article describes how to change information for an organization.
1. Select an Organization by selecting their name at the top of the page. 

c. In order to be able to edit organization information select the enter icon.

The organization has 3 statuses: 
New - Organization created but not active yet. 
Active - Customer whose Organization has active status,  will be allowed to place orders.
Blocked -Customer whose Organization has blocked status, will not be able to access the platform.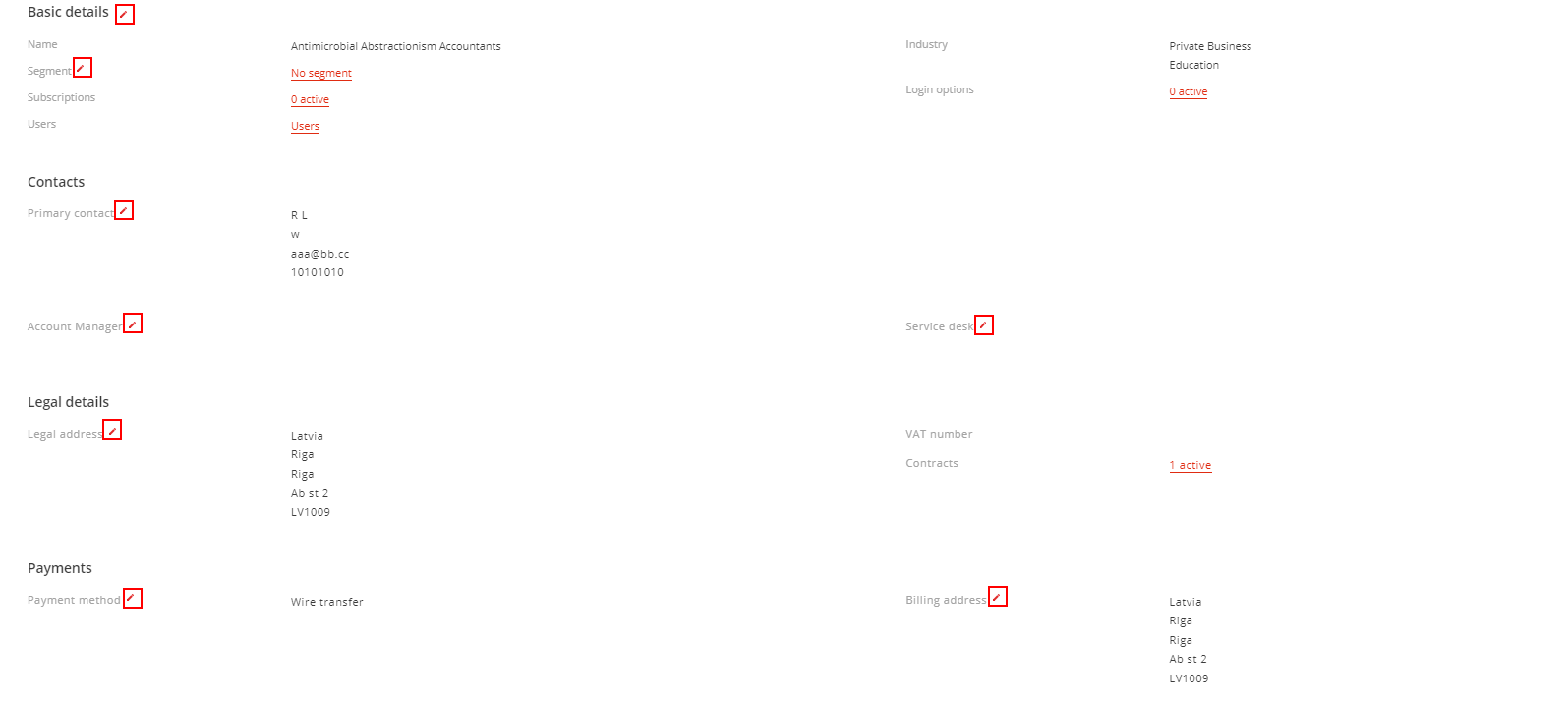 2. Edit icon (pencil) can be seen next to all editable fields, the user can click the pencil icons near the field that needs changing.

After selecting, pencil icon a pop-up window will appear on the right side of the page: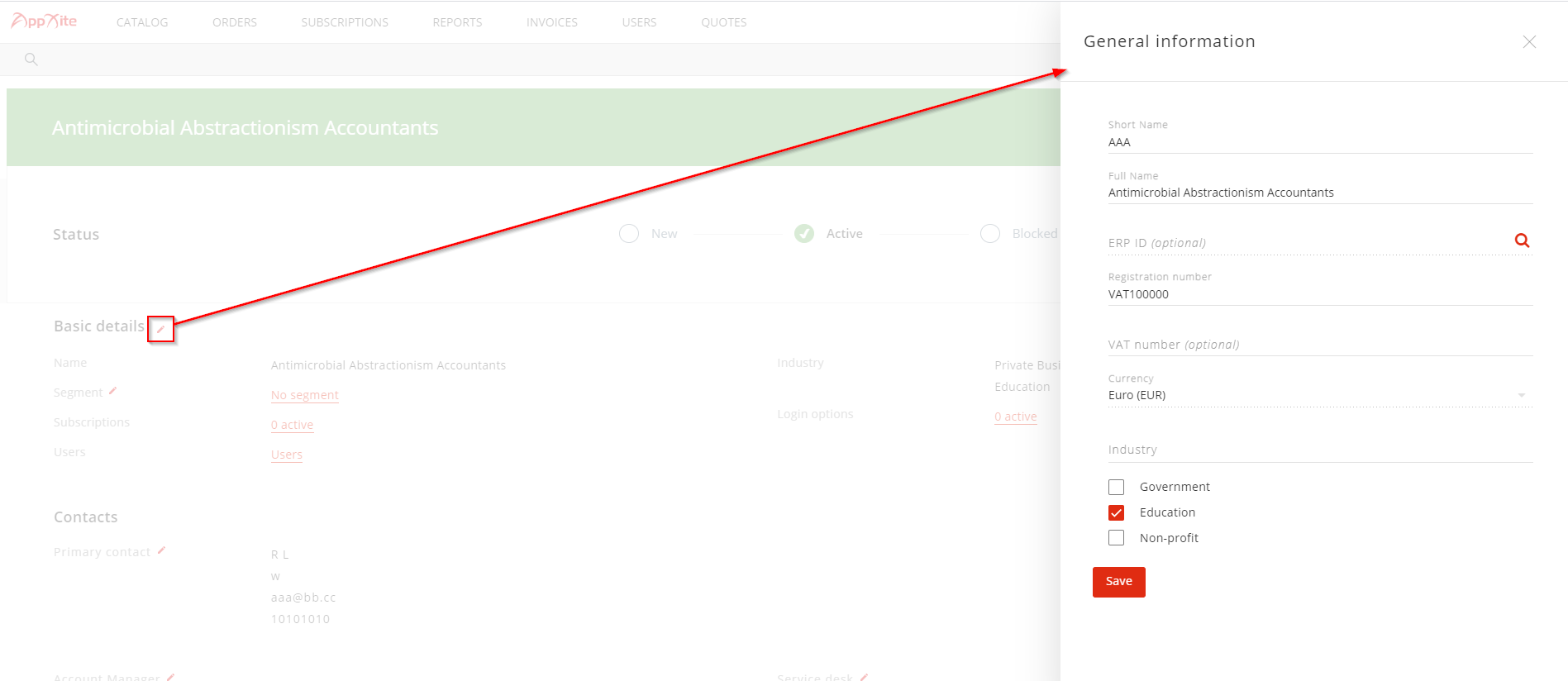 3. After changing the necessary fields, press "Save".